Forest fruit jam
100% of Polish fruit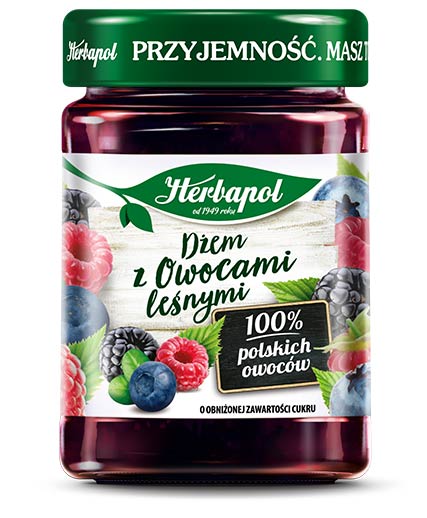 Buy now

Smaczna herbata
Our jam is made from ripe fruit grown exclusively from Poland. It comes as the perfect accompaniment to dishes and desserts.
Important:
Pasteurised product with reduced sugar content. Contains over 30% less sugar than jams with total sugar content of 60 g per 100 g of product. Guar gum free.
Ingredients:
Fruit, including forest berries (12%), blackberries (12% [including 4% of forest blackberries]), raspberries (11%); water, sugar, gelling agent: pectins, acidity regulator: citric acid. Produced from 35 g of fruit per 100 g of product. Total sugar content: 36 g per 100 g of product.
Contents:
280 g